*insert shocked face here*

Yep. I'm working on some Anne Stokes and Natalie Shaw paintings, along with some books. Hopefully I can get everything done by the end of the week. I have some request items that I need to work through first though, since they've been pending forever.

I've already started on the books. They're on an amazing mesh by Sweet Ambrosia.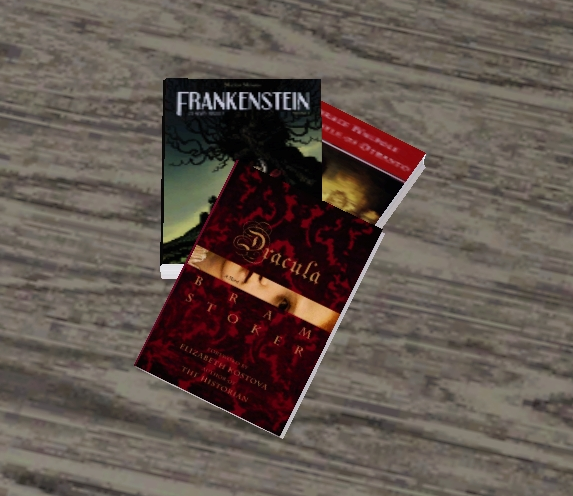 These probably won't be the first thing I finish first, but they're the only one that I have a preview of.
I love being able to play my game again.